5 Thrifty Things: Gifts Made in TX Under $50
It's our first-ever Shop Local Guide to the Holidays, and if you're remiss to find options outside cowboy boots and longhorn tees, here are our top picks for gifts under $50 made in Texas.
Be sure to check out the rest of our 250 picks for made in USA holiday gifts under $50 on our new interactive US map, where you'll find our favorite locally made products by state for her, him, kids, the home, the host/hostess, stocking stuffers, even some for pets!
FOR HER
Exits & All the Rest by Girl in a Coma

We're jamming to Girl in a Coma, a band out of San Antonio, and loving their chill, Mazzy Star
vibe. Exits & All the Rest ($10) is the third album from the alt-rock trio.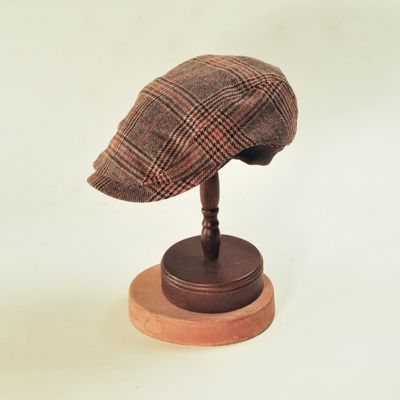 FOR HIM
Hat Box Haberdashery Hats
We don't miss much about the 1950s (hello, feminism), but we're suckers for a gentleman who sports dapper headwear. Hat Box Haberdashery's classic hats ($48 and up) are sure to look sharp, no matter what else you're wearing.
FOR KIDS
Texas TeePees Leather Stick Pony
Giddy up! Your little cowboy or girl needs a trusty steed, and Texas TeePees leather stick pony ($45) is made to order, just for your wranglin' rascal.
FOR HOME
Waterstone Succulents Sculptures
Succulents are resilient little plants, but these playful sculpted versions are truly black thumb-proof. Available in a variety of colors and shapes, Waterstone Succulents Sculptures ($22 and up) are the perfect indestructable nature-inspired gift.
FOR THE HOST
Popsypix Customized Playing Cards
Whether their game of choice is poker, Rummy, or Go Fish, check that playful pal off your list with Popsypix personalized playing cards ($26.50).
FOR STOCKINGS
T-We Tea Foggy Morning Brekkie
If you can't be bothered to get out of bed before your morning cuppa, T-We Tea's Foggy Morning Brekkie blend ($10) has ceylon, assam, keemun and nilgiri to wake you up smiling.
FOR PETS
Merrick Pet Food

Your furry friend is part of the family, so feed them farm fresh, locally sourced food. Merrick pet food (prices vary) come in a wide variety, so even your pup can dine on Grammy's Pot Pie.
Did we miss your favorite locally made products from Texas? Definitely share them with us in the comments, we'd love to add them to our shopping lists!
Story & main image: Copyright 2012, Shoestring LLC.
Photos: Courtesy, various retailers.